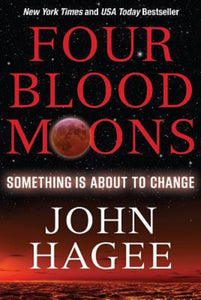 Brand New, publisher overstock copies. Book may have light shelf wear and / or remainder mark.
If you need more than 1 copy please let me know as I often have extras on hand that are not included in the "available quantity for sale".

..".There will be signs in the sun, in the moon, and in the stars...Now when these things begin to happen, look up and lift up your heads, because your redemption draws near." Luke 21:25a, 28

It is rare that Scripture, science, and history align with each other, yet the last three series of Four Blood Moons have done exactly that. Are these the "signs" that God refers to in His Word? If they are, what do they mean? What is their prophetic significance?
This stirring love story is a profoundly insightful look into the hearts and minds of three people who are at once bound and separated by forces beyond their control. An American Marriage is a masterpiece of storytelling, an intimate look deep into the souls of people who must reckon with the past while moving forward--with hope and pain--into the future.