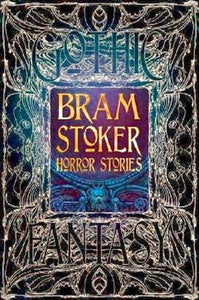 Bram Stoker Horror Short Stories Collection by Bram Stoker Gothic Fantasy Series Book
Brand New, publisher overstock copies. Book may have light shelf wear and / or remainder mark.
ISBN-13: 9781786647832
ISBN-10: 1786647834
Dublin-born Bram Stoker lived in London, meeting other notable authors such as Arthur Conan Doyle and Oscar Wilde. Apart from the ground-breaking Dracula, Stoker wrote supernatural horror short stories, many of which, including 'The Judge's House' and 'Dracula's Guest', are featured here with extracts from his longer works
Take 5% Off Your Order By Buying Any 2+ Items In Our Store!