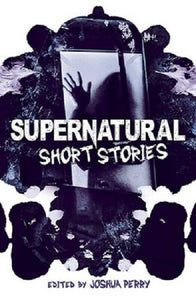 Brand New, publisher overstock copies. Book may have light shelf wear and / or remainder mark.
If you need more than 1 copy please let me know as I often have extras on hand that are not included in the "available quantity for sale".

Save 5% Off Your Order By Buying Any 2+ Items In Our Store!
Legends of vampires, werewolves, and unruly spirits have been a feature of European folklore for centuries. The authors whose work is collected together in this volume range from early Gothic writers to modern pulp enthusiasts.

English writers like John William Polidori (1795-1821), the physician who wrote The Vampyre, and William H. G. Kingston (1814-1880), were pioneers of supernatural fiction, while others chose to master the ghost story. E. F. Benson was a part time archaeologist and M. R. James, a medieval historian at King's College, Cambridge. James would read his ghost stories aloud to his friends and students at Christmas-time. With good reason, he has been described as 'the best ghost-story writer England has ever produced.'

Classic literary writers such as Ambrose Bierce and Guy de Maupassant found an outlet for their imagination in their terrifying tales, and later writers like Clifford Ball and M. P. Shiel established supernatural fiction in the pulp magazines of the early 20th century.

Together, these stories demonstrate a stunning mastery of atmosphere and show an unmatched ability to terrify readers to this day.

This collection features several of the leading purveyors of supernatural horror. Authors include:
Clifford Ball
E. F. Benson
Ambrose Bierce
Francis Marion Crawford
Charlotte Perkins Gilman
M. R. James
William H. G. Kingston
Arthur Machen
Guy de Maupassant
John William Polidori
M. P. Shiel
Bram Stoker