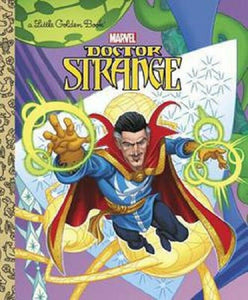 Brand New, publisher overstock copies. Book may have light shelf wear and / or remainder mark.

If you need more than 1 copy please let me know as I often have extras on hand that are not included in the "available quantity for sale".
Meet Doctor Strange, the Marvel superhero who protects the earth from wicked wizards and monsters with the power of magic Boys and girls ages 2 to 5 will love this action-packed Little Golden Book featuring some of their favorite Marvel superheroes and villains.