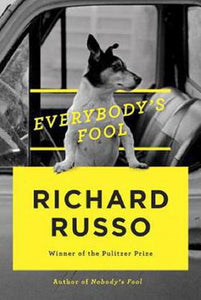 CONDITION:
Brand new, publisher overstock. May have light shelf wear and/or a remainder mark. If you need more than 1 copy please let me know as I often have extras on hand that are not included in the "available quantity for sale".
BOOK DETAILS:

Hardcover/Hardback: 496 pages
Publisher: Knopf
Language: English
ISBN-10: 0307270645
ISBN-13: 978-0307270641
Product Dimensions: 6.6 x 1.6 x 9.5 inches
BOOK OVERVIEW:

The irresistible Sully, who in the intervening years has come by some unexpected good fortune, is staring down a VA cardiologist s estimate that he has only a year or two left, and it s hard work trying to keep this news from the most important people in his life: Ruth, the married woman he carried on with for years . . . the ultra-hapless Rub Squeers, who worries that he and Sully aren t "still" best friends . . . Sully s son and grandson, for whom he was mostly an absentee figure (and now a regretful one). We also enjoy the company of Doug Raymer, the chief of police who s obsessing primarily over the identity of the man his wife might ve been about to run off with, "before" dying in a freak accident . . . Bath s mayor, the former academic Gus Moynihan, whose wife problems are, if anything, even more pressing . . . and then there s Carl Roebuck, whose lifelong run of failing upward might now come to ruin. And finally, there s Charice Bond a light at the end of the tunnel that is Chief Raymer s office as well as her brother, Jerome, who might well be the train barreling into the station.