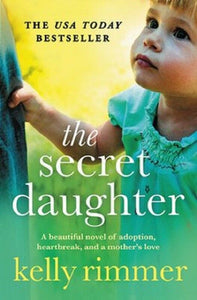 Brand new, publisher overstock. May have light shelf wear and/or a remainder mark.

If you need more than 1 copy please let me know as I often have extras on hand that are not included in the "available quantity for sale".
Save 5% Off Your Order By Buying Any 2+ Items In Our Store! Visit Our Store HERE

Readers of Diane Chamberlain and Susan Wiggs will enjoy this USA Today bestselling author's emotional, heart-wrenching story about the enduring power of a mother's love and the strength it takes to rebuild your life after it comes crumbling down.

"You were adopted."

Three short words and Sabina's life fractures. There would forever be a Before those words, and an After.

Pregnant with her own child, Sabina can't understand how a mother could abandon her daughter, or why her parents have kept the past a secret.

Determined to find the woman who gave her away, what she discovers will change everything, not just for Sabina, but for the women who have loved her all these years.