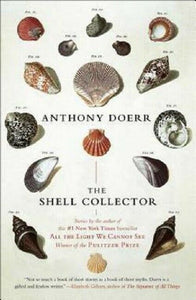 Brand New, publisher overstock copies. Book may have light shelf wear and / or remainder mark.
If you need more than 1 copy please let me know as I often have extras on hand that are not included in the "available quantity for sale".
The exquisitely crafted stories in Anthony Doerr's debut collection take readers from the African Coast to the pine forests of Montana to the damp moors of Lapland, charting a vast physical and emotional landscape. Doerr explores the human condition in all its varieties--metamorphosis, grief, fractured relationships, and slowly mending hearts--conjuring nature in both its beautiful abundance and crushing power. Some of the characters in these stories contend with hardships; some discover unique gifts; all are united by their ultimate deference to the ravishing universe outside themselves.